ELEVATOR PITCH: Lady-power string quartet, amplifying voices and traditions from all over the map.
Over 2M streams on Spotify
Performed over 1000 concerts worldwide
Performed recently in Oslo, Norway at the Human Rights Foundation's Freedom Forum
Fawning over any and every animal
Cooking meals together
Trading clothes
Colleges & Universities
Fairs & Festivals
Corporate
Workshops
Virtual
VIRTUAL OPTIONS AVAILABLE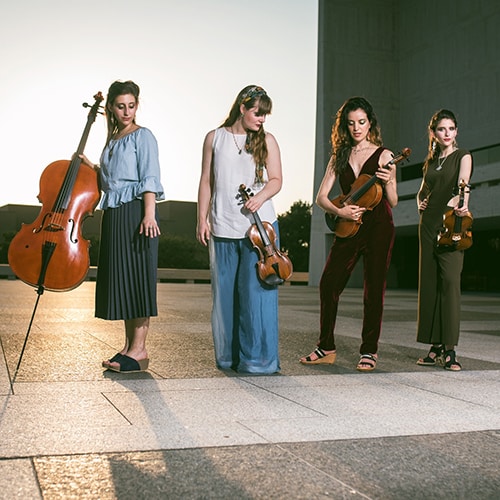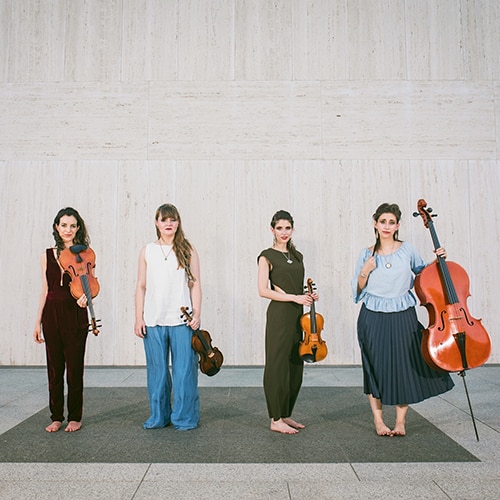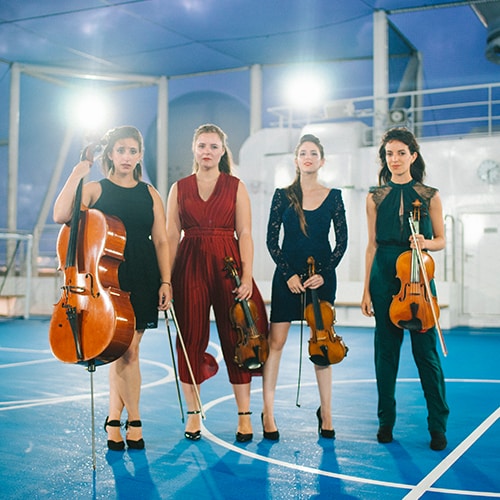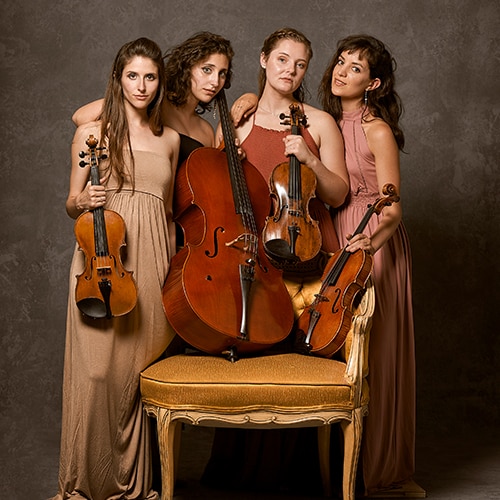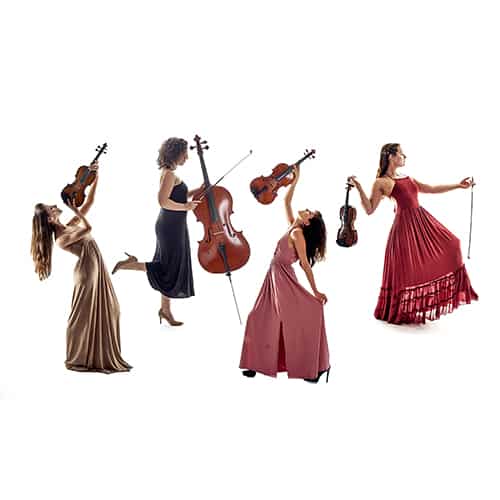 "Atlys was amazing! They are such a kind, talented, unique group of individuals, we were happy to have them!"

Saint Mary of the Woods College
BOOK NOW
ATLYS is a classically trained, crossover string quartet comprised of four unique women. Lauded for their passionate and dynamic performances, they create concert experiences that are both mesmerizing and interactive. Equipped with the power of stringed instruments, these four fearless women guide their audiences through a journey beyond the confines of the traditional classical paradigm. ATLYS develops original covers of some of the most cherished music of our era using 21st-century performance techniques such as live looping and EQ. Curating programs that are both diverse and intriguing, an ATLYS performance is more than an experience–it is a conversation between artist and audience. With nearly 1000 performances under their belt, they have inspired listeners across the globe. Crossing borders with incessant passion, ATLYS is always searching for new spaces, and distinctive methods, to captivate and inspire an ever-growing audience.