In this thrilling conspiracy themed trivia, every 3-5 questions teams must decide whether it's published fact… or just a conspiracy.
5 Star reviews from Walmart Inc., Marriott Int., Hewlett-Packard, Mercy Hospital, 5G Consulting, and KFC
Recently featured on Penn & Teller: Fool Us
Award wining Close-Up magician at Magi Fest
Magic Trivia: Fact or Conspiracy?
Bingo
Custom Trivia (choose your own theme)
Up-Close Magic ft. Josh Farley & Friends
Feud
Act it Out!
Colleges & Universities
Fairs & Festivals
Schools K-12
Corporate
Ministries
Virtual
VIRTUAL OPTIONS AVAILABLE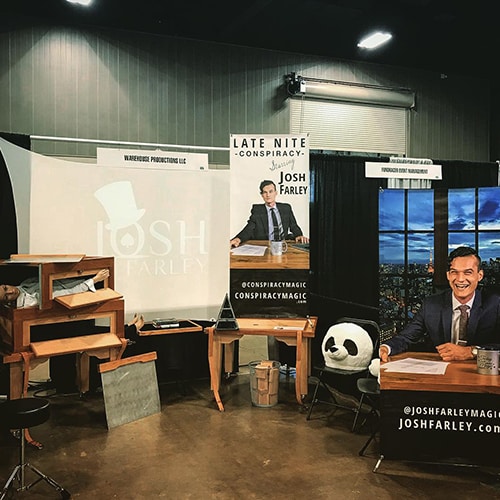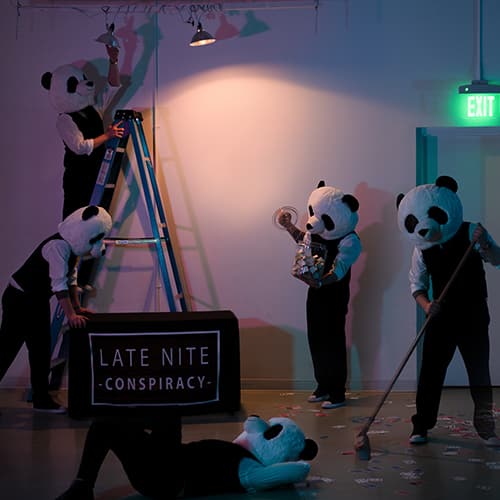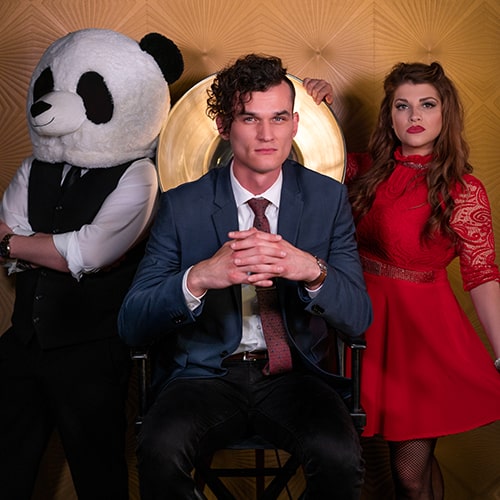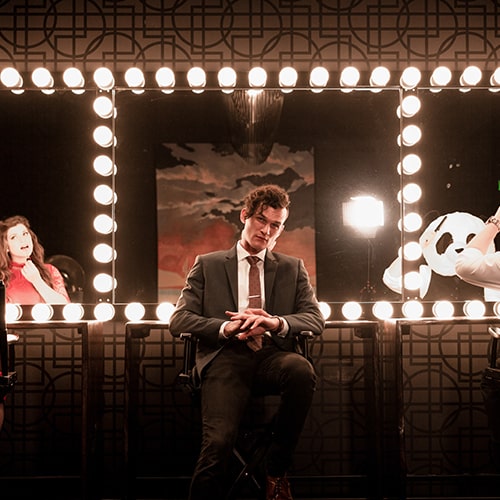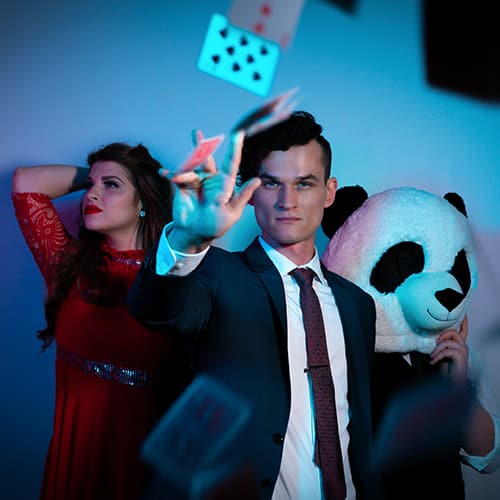 Recently featured on Penn & Teller: Fool Us, Josh Farley is an award-winning illusionist, speaker, and gameshow host. Josh has been featured in multiple magic magazines, headlined for the International Brotherhood of Magicians' annual international Gala, and has traveled across the United States and Canada performing for colleges and many fortune 500 companies.
Josh Farley and DJ Panduh deliver a one-of-a-kind gameshow experience, packed with audience participation. This show is fully immersive, filled with hard-hitting original magic, comedy, and games that are sure to keep your students laughing and wanting more. Late Nite Conspiracy is unlike anything you've ever seen, designed to entertain, baffle, and inspire even the most skeptical audiences. Josh Farley is also available for keynote speeches and solo performances for smaller schools.