ELEVATOR PITCH: Empowering people through the struggles and challenges that come with the journey of pursuing our dreams, goals, and fulfilling our purpose.
The last pass of his Division 1 collegiate career was a touchdown versus Fresno State
Has a passion for music and plays the piano
Appeared on "All American", "13 Reasons Why", and "Colin in Black and White".
Finding purpose
Overcoming obstacles
Pursuing goals
Colleges & Universities

Sports & Athletics Groups

Schools: 9 -12 grades

Corporate

Ministries

Virtual
VIRTUAL OPTIONS AVAILABLE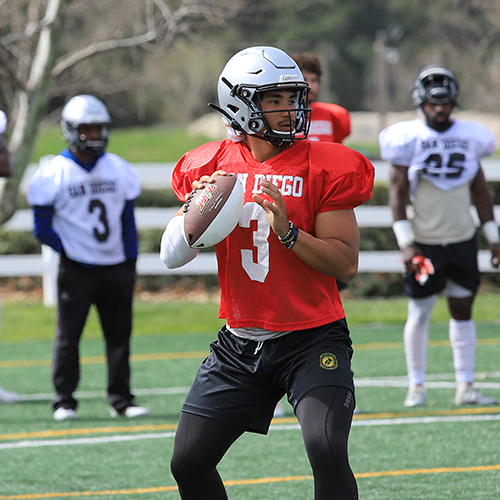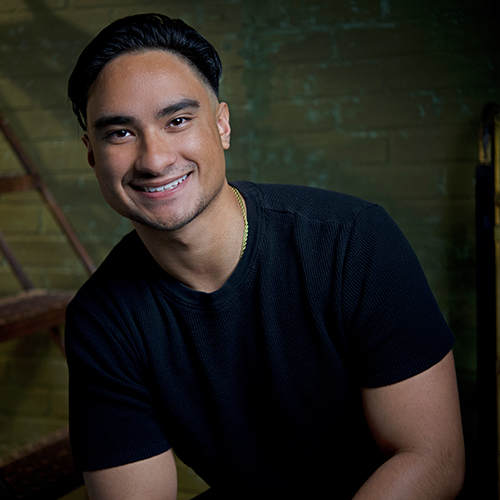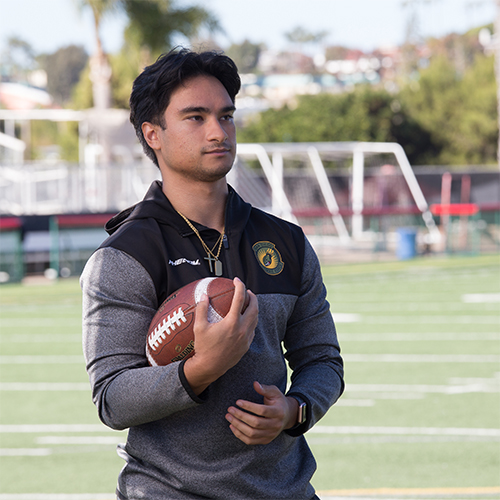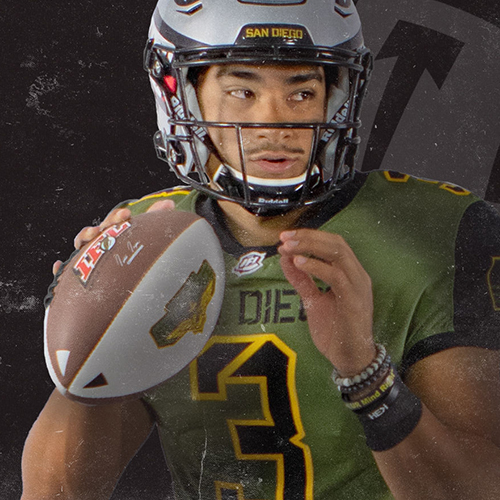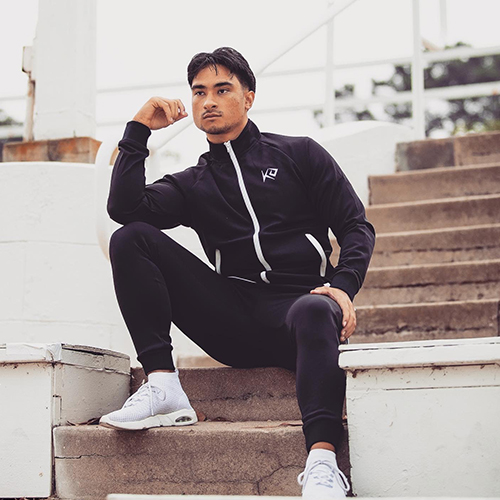 Michael Carrillo is the starting quarterback for the professional indoor football team, the San Diego Strike Force, IFL.  Prior to his professional career, Michael was the starting quarterback for Division 1 San Jose State University. An undersized quarterback, coaches didn't expect much from him until they saw him perform on the field. Through hard work, focus, intentional living and faith, Michael achieved what few collegiate athletes achieve – a professional football career as the starting quarterback and team leader. After leading the Strike Force from behind to a winning first game in March 2020, it was apparent the team leader would see more winning games. The following week, the COVID pandemic shut down the IFL season and suddenly Michael's professional career ended. 
Through a process of loss, confusion, growth and self-reflection, Michael discovered a higher purpose that exceeds the game of football. With the same work ethic, drive, discipline and leadership skills which he developed on the field, he applied to the board room. In 2020, Michael launched a digital marketing agency already projected to generate six figures by the end of 2021. This unexpected journey uncovered Michael's passion to help student-athletes learn to transition from a life dedicated solely to sports and apply the same values and skills to succeed outside the lines.