ELEVATOR PITCH: S.C. Says utilizes slam poetry to cultivate meaningful connections and change.
2016 Austin Poetry Slam Champion
2018 Austin Poetry Slam Champion
Poems have been streamed over 700K times
Renaissance Festivals
Popcorn
Traveling to other countries
Colleges & Universities
Fairs & Festivals
Corporate
Schools K-12
Virtual
VIRTUAL OPTIONS AVAILABLE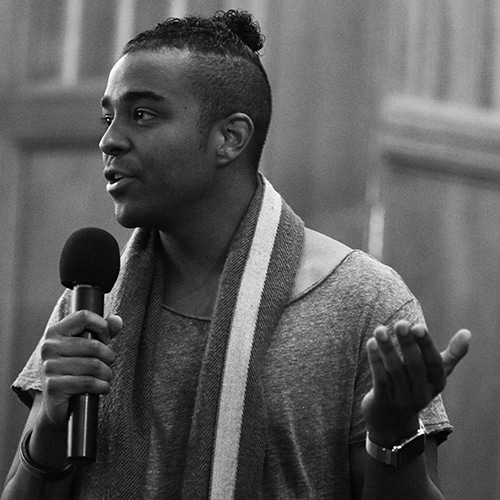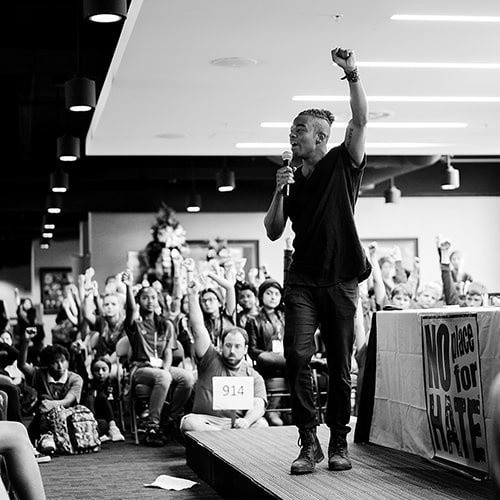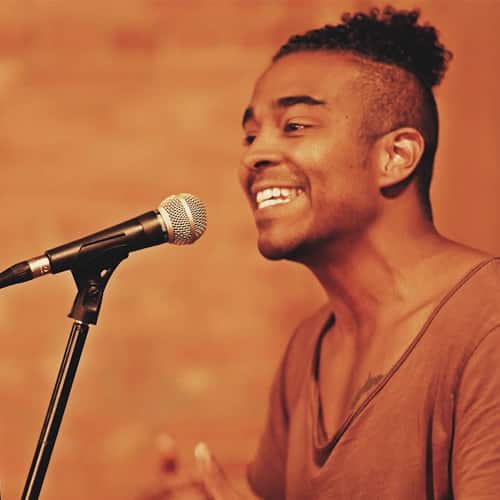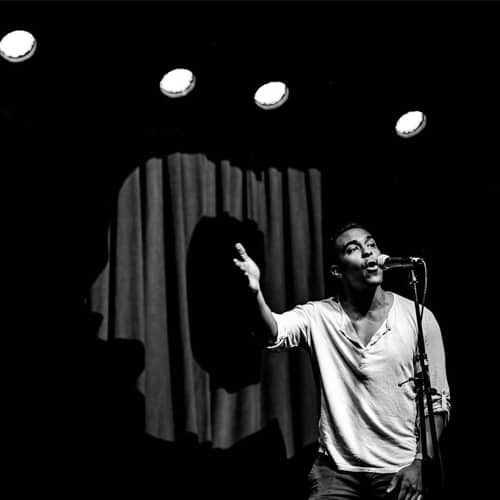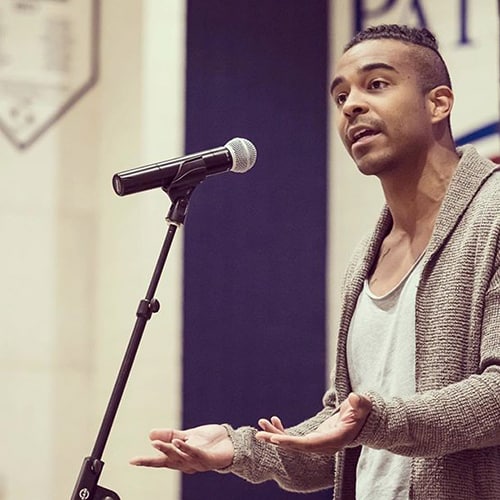 "Andre is not only a talented poet but his skill at making people feel comfortable with the slam poetry medium was evident. His poem "Crayon Box" became the theme of the event which was to celebrate diversity of every kind."

Carthage College
BOOK NOW
Andre Bradford, a.k.a. S.C. Says, is an Austin based slam poet who has been performing slam poetry since 2013. He's toured and featured at venues, universities, and conferences across the country, and his work has been featured in the Huffington Post, The Edge radio, The Culture Trip, and Blavity. He is a two time Austin Poetry Slam Champion, a three time Texas Grand Slam Finalist, and was a member of the 2015 National Championship Team. He also once popped a bag of popcorn without burning a single kernel, which is arguably one of his greatest achievements.
His poetry covers a gamut of topics ranging from being mixed race, to gun control, to mental health awareness, to never settling in relationships. Slam poetry is an art form he loves due to its raw vulnerability and it's ability to cultivate transparency and encourage dialogues into many different walks of life.