ELEVATOR PITCH: Undercover operative fighting against human trafficking.
Helped rescue 1400 survivors of trafficking
Recruited hundreds of ordinary people into the the fight against trafficking
Helped raise over half a million dollars for The Exodus Road's frontline efforts
Disc golf
Cooking with my kids
Gardening
Colleges & Universities
Fairs & Festivals
Corporate
Workshops
Ministries
Virtual
VIRTUAL OPTIONS AVAILABLE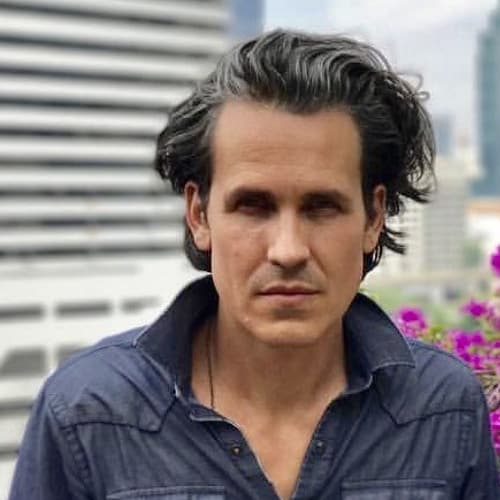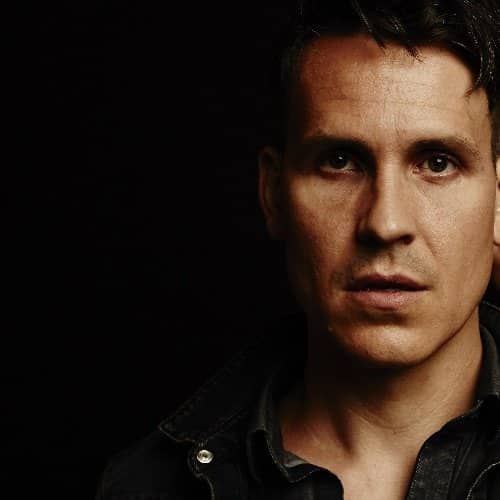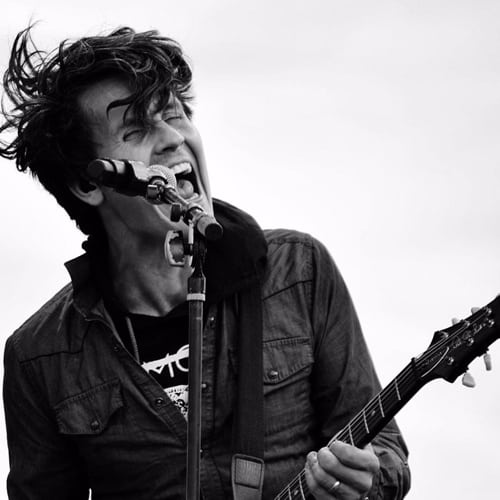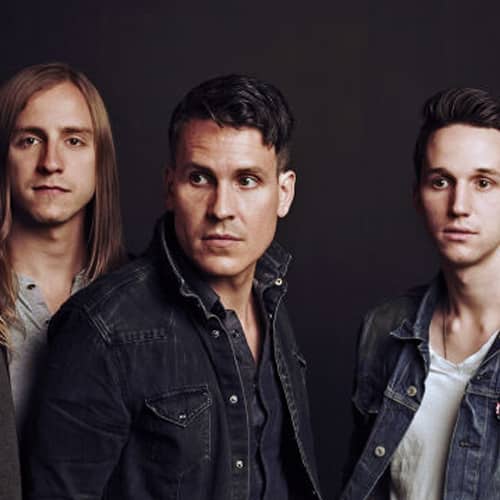 "David gave a brilliant, engaging talk and was very prepared and genuine. He also performed two songs, which he was able to work in at the perfect moments. [David] brought awareness of such a large-scale issue to our small campus and was able to engage with students at a very personal, real level."

Drake University
BOOK NOW
David Zach is the lead singer and songwriter for the rock band Remedy Drive as well as an advocate in the fight against human trafficking. When not touring with the band David spends time overseas as a volunteer undercover operative with the abolitionist group The Exodus Road.
While overseas David spends time in brothels and clubs in the
red-light districts where underage girls and boys are sold by the hour. His role while undercover is to identify instances of minors being sold and to capture actionable evidence of their trafficking using covert gear, some of which is funded by the Remedy Drive community and fan base. That evidence is used to make rescues and arrests in partnership with local authorities.
​
The idea that ordinary human beings can impact change for freedom and justice is central to the message David brings to audiences across the world.
WHAT DOES THIS LOOK LIKE FOR MY ORGANIZATION?
Here are several ways I've participated at a university over the past few years.  I am open to any environment and enjoy finding as many different ways to join in conversation while I'm on campus.  I was recently at a campus for three full days and a forth morning and they had me present in 20 different settings during that time in addition to meals with students and staff.  I absolutely loved the fact that they took advantage of my time at their campus and maximized my exposure.
In any and all of my conversations – one on one, meals, classroom presentations, open forum discussion – my aim and my purpose is to remind us that our contributions towards justice and freedom are important even when they don't seem to be making a difference.  It is such a privilege for me to get to sow seeds of hope in your students and to work to breath some oxygen on the fire that they already have for justice.  I get to enter into an ongoing conversation on your campus where human dignity is valued, where the causes of diversity and freedom are championed.  I have been impacted deeply by being involved in these conversations and getting to contribute.
I do evening or mid day presentations where I talk for 30-70 minutes about my work fighting against slavery.  I talk about my story but I also tell stories of people who inspired me to get involved.  This works the best when i have access to a projector as I put images of undercover work on the screen while talking about the work.  I use my story as a springboard into a larger message of how small and seemingly insignificant actions in the arena of mercy, freedom, justice and compassion are all we have in the efforts against injustice.  It's my goal in these messages to nudge the audience towards taking some sort of action locally and globally – spending the currency of our lives on those who are less fortunate.
These presentations have been well attended especially if there is outreach to a variety of classes where my presentation might benefit from.  As you'll see below – there is tie in to what we're doing with our music and our lives into many different areas of study.
I sometimes share 2 or 3 songs pertaining to our work fighting slavery.  These songs have video that goes along with them to tell the story as well.
I've presented in multiple classrooms and tie my story as a song writer and a human rights activist.  Here are some of the classes and settings I've been in:
Business:  I can talk about running a band as a business and starting a small business.  How do I view corporate social responsibility as a small business owner?  How do I participate in social enterprise?  I talk about the business aspect of the world wide human trafficking trade but I also talk about ethics in business.  How do help push back against slavery as business professionals?  Is there slavery in the supply chain of my business?  I talk about how Remedy Drive purchases all of our apparel by organizations that are rehabilitating survivors of trafficking.
Social Justice:  I love talking to students in these classes.  In addition to my work fighting slavery I spend a lot of time working with refugees, feeding the homeless in Nashville with my family and we have been part of demonstrations as a family protesting white supremacy, racial inequality and in support of refugees.  I love talking about these experiences and how while they seem insignificant – there's a ripple effect that we get to be part of.  I've also taken my family overseas to organizations committed to rehabilitating survivors of trafficking and I love telling the stories of these heroines I've met on the front lines doing social justice work.
"How Dr. Martin Luther King Jr. inspired me to fight against modern day slavery" is a presentation I can give.  I spoke at a demonstration in the state capital of Tennessee the say after the violence by the Neo-Nazis and white supremacists in Charlottesville.  Martin Luther King Jr. has influenced me more than almost anyone else that's ever lived.  I've spent a lot of time reading his writings, reading his speeches and studying his life.  His last speech and what he said at the end of his last public speech the day before they killed him was one of the most powerful influences in my decision to leverage my band and my life for justice.  He said "now is the time for us to develop a kind of dangerous unselfishness".  I could present about his influence on my life from his words for an hour.
Music Recording / Music Business:  I love talking about the journey of my band from being independent, signing a record deal, touring and leaving a record label in the pursuit of writing songs pertaining to the counter trafficking movement.
Political Philosophy:  My work has put me in meetings at the United Nations in Latin America, in meetings with politicians here in America and around the world.
Creative Writing / Journalism:  I love talking to students who will end up using the skills they are developing in shining a light on injustice and also celebrating the heroic actions of those taking the cause of the poor, enslaved, oppressed and marginalized.  I absolutely love talking about my writing process and where my lyric comes from.
Psychology Clubs:  I present at psychology clubs, talking to the future leaders who will be educated in helping to repair damage that has been done to those impacted by the violence of slavery and sex trafficking.  This is particularly inspiring for me and I've learned a lot from students about their area of study.
Counter Trafficking Clubs:  Many universities have counter trafficking clubs representing local and/or international organizations taking some sort of action to raise awareness and combat trafficking.
Criminal Justice:  My experience doing front line work and working along side local and national law enforcement is a direct tie in for these classes.
Environmental:  There is an element of environmental injustice that ties in to my work shining a light on injustice.  I've told my story to environmental safety classes while comparing my work to the work of those working in this realm.
Student Ministries:  I sometimes present at weekly meetings of student ministries and have even sat in with their worship team for a few songs.  My message can be more specifically tied to some of the writings of the prophets and poets who mention taking the cause of the poor and powerless more than 2100 times in Christian and Hebrew Scripture.
Ethnicity:  Trafficking overlaps into many areas of injustice including ethnicity.  My experience on the front lines of counter trafficking work has put me in close proximity with girls that have been trafficked specifically because of their skin color.  There's also evidence here in the states of Native women being much more vulnerable to trafficking.  Refugees are the most vulnerable people in the world and many of the girls I meet while undercover are running for their lives from conflicts and sometimes even ethnic cleansing.